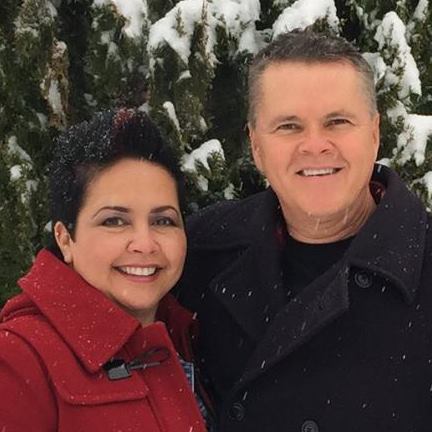 Robin and Clarisse have been married since 1984 and have been in ministry since 1985. They helped start and lead churches in Seattle, Sacramento, Hawaii and San Diego. They are now thrilled to live in Utah with their entire family. In 2010, the EastLake Church Network sent Robin and Clarisse to Salt Lake with a team of twelve people.
Their mission was simple. Help as many people in the Salt Lake area as they could encounter Jesus. So they decided to start and lead a community where people help people find and follow Jesus. As the team made Salt Lake their home, they settled in, bought homes, and fell in love with the people, and decided to start a church in the West end of the valley. In 2015, EastLake Church began holding Sunday Services at the Cinemark Theater in West Valley.
Meeting in a theater is a great way to build a church. This allows EastLake to give more resources towards outreach and build their savings for the day they can get their own building.
Robin holds a Doctorate in Missiology from Fuller Theological Seminary. In his free time he enjoys family parties, golfing, basketball and surfing the web (especially ESPN!). Robin and Clarisse are also soon to be grandparents and are very excited!